MARS 200 Distributed Storage Software Suite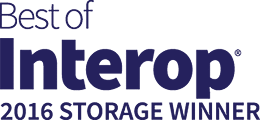 UniVirStor is unified virtual storage; supported by Ceph to offer unified scale out storage solution for object storage, block storage and file sharing system supporting:
VM Storage with OpenStack Cinder, Glance & Nova
Object storage for tenant apps
Provides reliable and fully distributed block storage
Bucket based REST gateway compatible with Swift & AWS S3 object storage APIs
Offers mature NFS, SMB, HDFS & iSCSI interfaces for enterprise use
The UniVirStore software features are:
Storage efficiency : thin provisioning
Adjustable object size: 4KB to 32MB, selectable object size per mediafile type
Data Protection

Tunable Replication: replica factor 1-10, Erasure Code
Data protection: crash map, from OSD, host, chassis to different datacenter and region.
Snapshot & Clones: unlimited
Self healing
Auto scrubbing with daily, weekly scheduled.

I/O optimization: Auto-balancing, Auto-Tiering
Management Interface

Graphical User Interface: Dashboard and Storage management
Command Line Interface (CLI) for administration, monitoring and automation
Restful API for administration function
As Mars 200 is an Appliance it will be sold including the MARS 200 UniVirStor Management Software only
To make use of the MARS 200 Storage Appliance a license is needed
for the total of raw TB storage
The basic = minimal configuration will consist of:
3 x MARS 200 Chassis plus a 50 TB license of raw disk capacity
1 Year of Software Services, including Software upgrades
3 Years of Hardware Warranty
As the Mars 200 is a custom made solution for to your specific datastorage needs, the datadrives of choice will be sold seperatly.
With the arrival of high capacity 4, 6, 8 and 10 TB SATA drives, a typical minimal and easy to expand configuration would be for example:
3 x MARS 200 Chassis = 24 Dual Core CPU's
3 x MARS 200 Mounting Kit
1 x MARS 200 DISTRIBUTED STORAGE SOFTWARE SUITE licence for the Raw TB diskvolume
21*4 TB, 21*6TB or 21*8TB disks
1 Year Software Maintenance
3 Year Hardware Warrenty